Redcar v Scunthorpe preview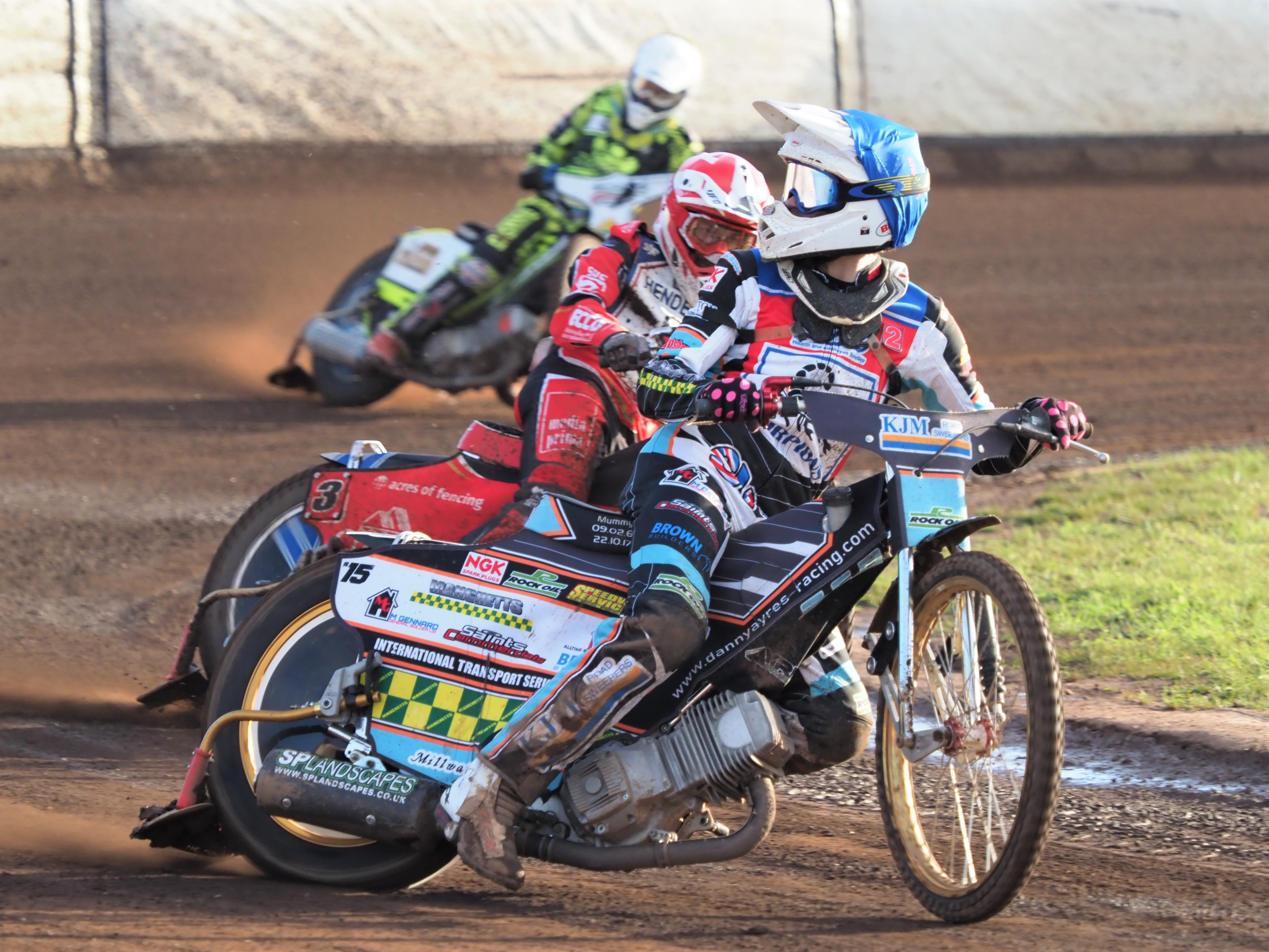 SCORPIONS' TRIO RETURN TO FORMER TRACK

HEB Scunthorpe Scorpions are not taking anything for granted, when they visit Redcar Bears in league action tonight (Friday, 7.30pm).

Bears are without two riders, new No 1 Erik Riss, who is riding in Germany, while Jordan Stewart is riding for Australia in the World Under-21 World Team Cup at Belle Vue. No guest facility is available for Riss and Bears have a junior rider at No 1.
Scorpions are still missing a rider themselves, with Stefan Nielsen still on the sidelines with torn ligaments.
Scunthorpe promoter Rob Godfrey explains: "We did look at a short-term replacement for Stefan.
"But we believe he's just a couple of weeks away from a return to action, so it's hopefully just a case of getting through two more meetings with rider replacement.
"We've looked at those couple of meetings, the riders who can takes the rider replacement outings, and the way they ride the tracks involved, and we think it will work in both meetings."
Ben Barker was released by Redcar earlier this season, at a time he needed time out from the sport, while Danny Ayres rode for Bears a couple of seasons ago. A third Scorpion, Josh Auty, rode for Redcar back in 2008.
Scorpions' juggle their riding order, with rider replacement switching to No 2, Ayres to No 3, Jake Allen to No 4 and Barker to No 5.
Godfrey says: "We will go to Redcar and give it our best shot. I'm aware they are missing a rider with no facility – we've been in that position in the past. But there's still a job to do and we won't be counting any chickens.
"The home team declares their line-up first and we saw Redcar had gone with a different line-up, with Charles Wright moving to No 2 to cover for having a junior rider at No 1.
"We've decided to juggle our own line-up, to maximum our scoring potential against the way that Bears have lined up.
"We'll see how it goes. We may decide that this is the best way to line-up our side in any case."
It's the only meeting involving Scunthorpe this week. When the fixtures were agreed, Scorpions gave up their regular Friday home slot at the Eddie Wright Raceway for a week, so Bears could accommodate this meeting on their regular race-day.
Redcar have knocked a couple of quid on their regular admission prices for tonight's clash.
Expected teams for tonight:
Redcar Bears: 1. Ben Rathbone (guest), 2. Charles Wright, 3. Kasper Andersen, 4. Rider replacement for Jordan Stewart, 5. Michael Palm Toft, 6. Nathan Greaves, 7. Tom Woolley.
HEB Scunthorpe Scorpions: 1. Josh Auty, 2. Rider replacement for Stefan Nielsen, 3. Danny Ayres, 4. Jake Allen (captain), 5. Ben Barker, 6. Ryan Kinsley, 7. Simon Lambert.
Related Posts By Category