Kenny Smith: Ten years on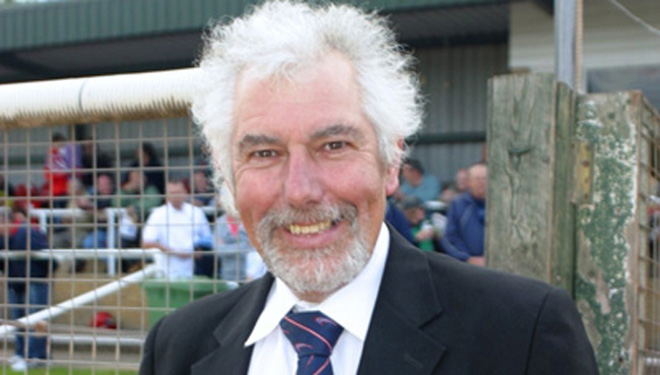 TODAY (Saturday) marks the tenth anniversary of the passing of Kenny Smith, former co-promoter and team manager of Scunthorpe Scorpions.
Kenny passed away on July 13th, 2009, after a brave battle against throat cancer. Just two days before his passing, he was taken around the Eddie Wright Raceway track on the back of David Howe's bike for two emotional laps of honour.
Kenny's grandfather was one of the pioneer riders in the sport's early days back in the 1920s. Kenny began his own racing career in grasstrack, before taking up speedway in the late sixties at Doncaster.
However, he is best remembered for his involvement on the other side of the speedway fence.
After being involved at Middlesbrough, he switched to Newcastle when the Teesside club's Cleveland Park track closed. Newcastle boss George English soon made him Assistant Team Manager and Kenny took responsibility for the Newcastle Gems when they entered a side in the Conference League.
With speedway returned to Scunthorpe to 2005 after a twenty-year absence, Kenny offered his services, as the Gems had withdrawn from the Conference League following the 2004 season. He was taken on board as Scorpions' team manager, and he was delighted when the Scorpions carried all before then to sweep to successive Conference League titles in 2006 and 2007.
Kenny's unswerving passion for the sport and the Scunthorpe club was rewarded in 2007 when he became a co-promoter and the club could have never wished for a greater ambassador.
Scunthorpe owner Rob Godfrey says: "I can't believe it's ten years since Kenny passed away – it doesn't seem possible that it's a decade since that emotional night when Kenny went around on those laps of honour with David Howe.
"Kenny lived and breathed speedway – it was his life. He made so many friends within the sport – his funeral was packed.
"He could take so much on his shoulders. I would put together the side at the start of the year, and Kenny would take care of it all from there.
"What makes out a good manager is not how you deal with it when it's going right, but being able to deal with matters when it goes wrong and Kenny was great at that. If we had riders injured or whatever, Kenny could take care of that.
"He also had the total respect of his riders – maybe because he was an ex-rider himself. Although whenever he headed out onto the track to show the riders how it should be done, he never seemed to get beyond the third bend.
"He was a fantastic man, completely dedicated to speedway, and we still miss him."
KENNY SMITH 1954-2009
A legend of Scunthorpe Speedway
Related Posts By Category