Only a few tickets for Tatum & Pearson show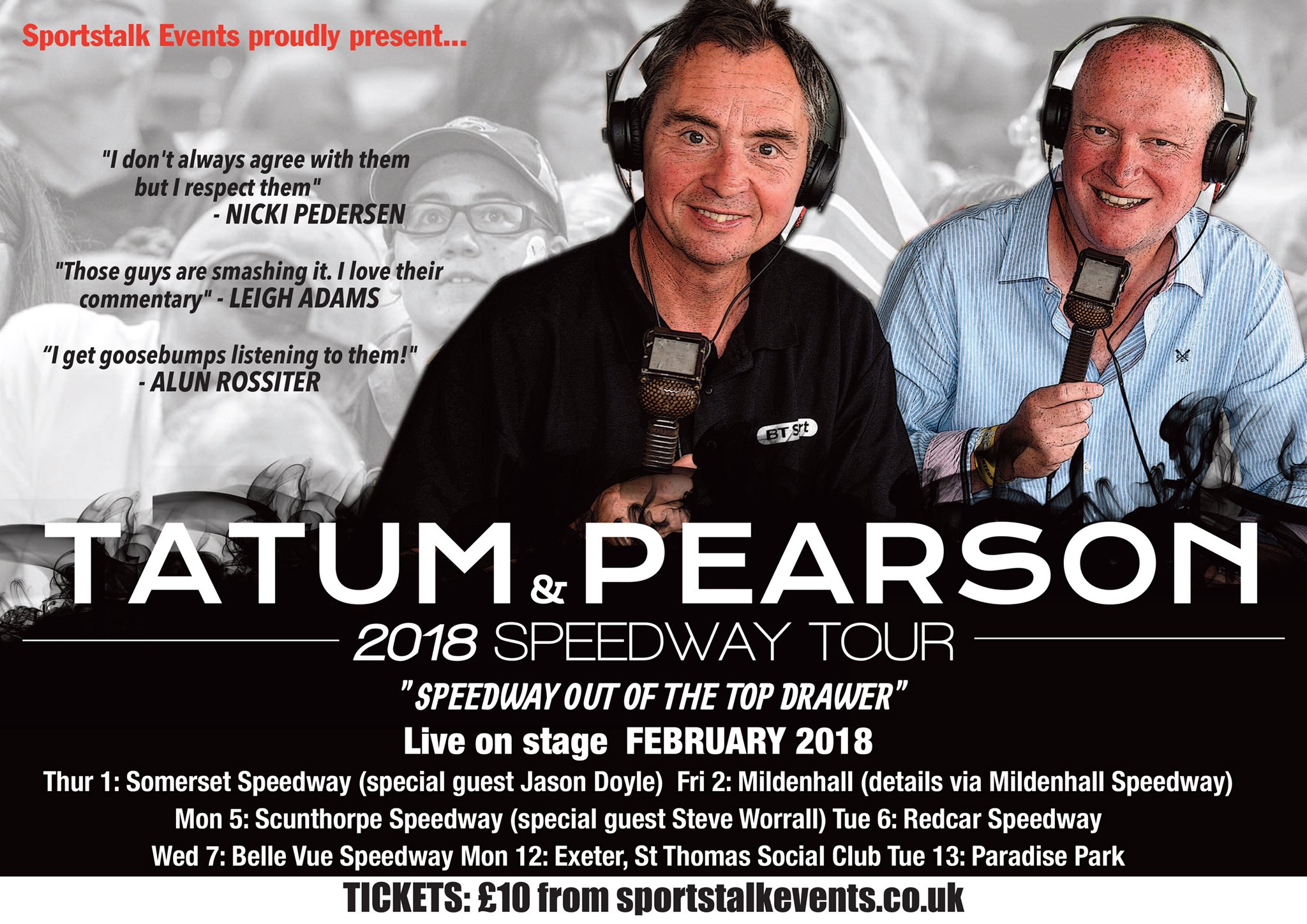 SUPPORTERS are advised to move quickly, if they are interested in tickets for the Kelvin Tatum and Nigel Pearson tour night at the Eddie Wright Raceway on Monday, February 5.

Scorpions' new no 1 Steve Worrall will be a special guest, while the event is a near sell-out, with just a handful of tickets available.
Tickets are just £10 and available from the Sports Talk Events website here.
Once you have a ticket, you can pre-order pie and peas by emailing Gail Godfrey at gail.godfrey@btconnect.com. The pie and peas are £4.
Doors open at 7pm, with the show starting at 7.45pm and an interval at 8.30pm, during which the pre-ordered pie and pies will be served. The show recommences at 9pm, and is due to finish around 9.45pm. The tour programme includes a free Speedway Star.
Related Posts By Category