Scorpions appoint Worrall as skipper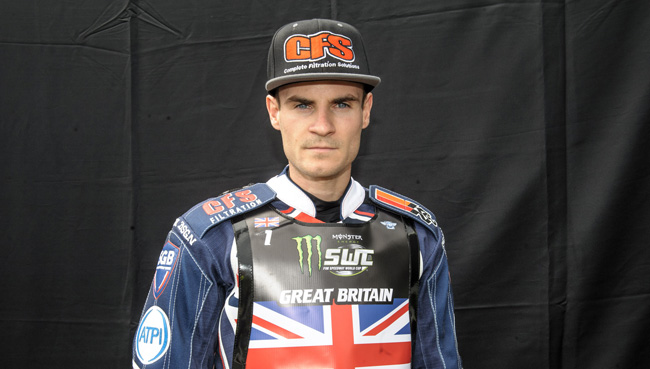 GREAT BRITAIN star Steve Worrall will captain Scunthorpe Scorpions in their bid to win silverware in 2018.

Worrall was announced as part of Scorpions' line up last November – returning to a Scunthorpe side for the first time since 2012.
Aged 26, he started his career at the Eddie Wright Raceway, and won the National League with the club in 2011. Since then, his clubs have included Belle Vue, Newcastle and Edinburgh. His Green Sheet average is 9.13 – the highest of any rider in the Championship.
In 2017, he was the most impressive British rider in the World Cup Final in Leszno, Poland, and he also finished second in the British Final at Belle Vue.
Scunthorpe promoter Rob Godfrey says: "Steve was the obvious choice when it came to selecting our skipper for the season ahead. The averages don't lie – he is the best rider in this league.
"He's at the top of his game. He'll be out in Heat 1, and then he'll be able to talk to the other riders.
"When we were after Steve for this season, he was keen to return to ride for Scunthorpe, but wanted to be part of a successful side. He was the catalyst for us putting together the team that we have.
"I'm sure he will lead from the front and be an excellent captain."
Related Posts By Category