Scorpions complete their magnificent seven
Mar 10th, 2018
1189 Views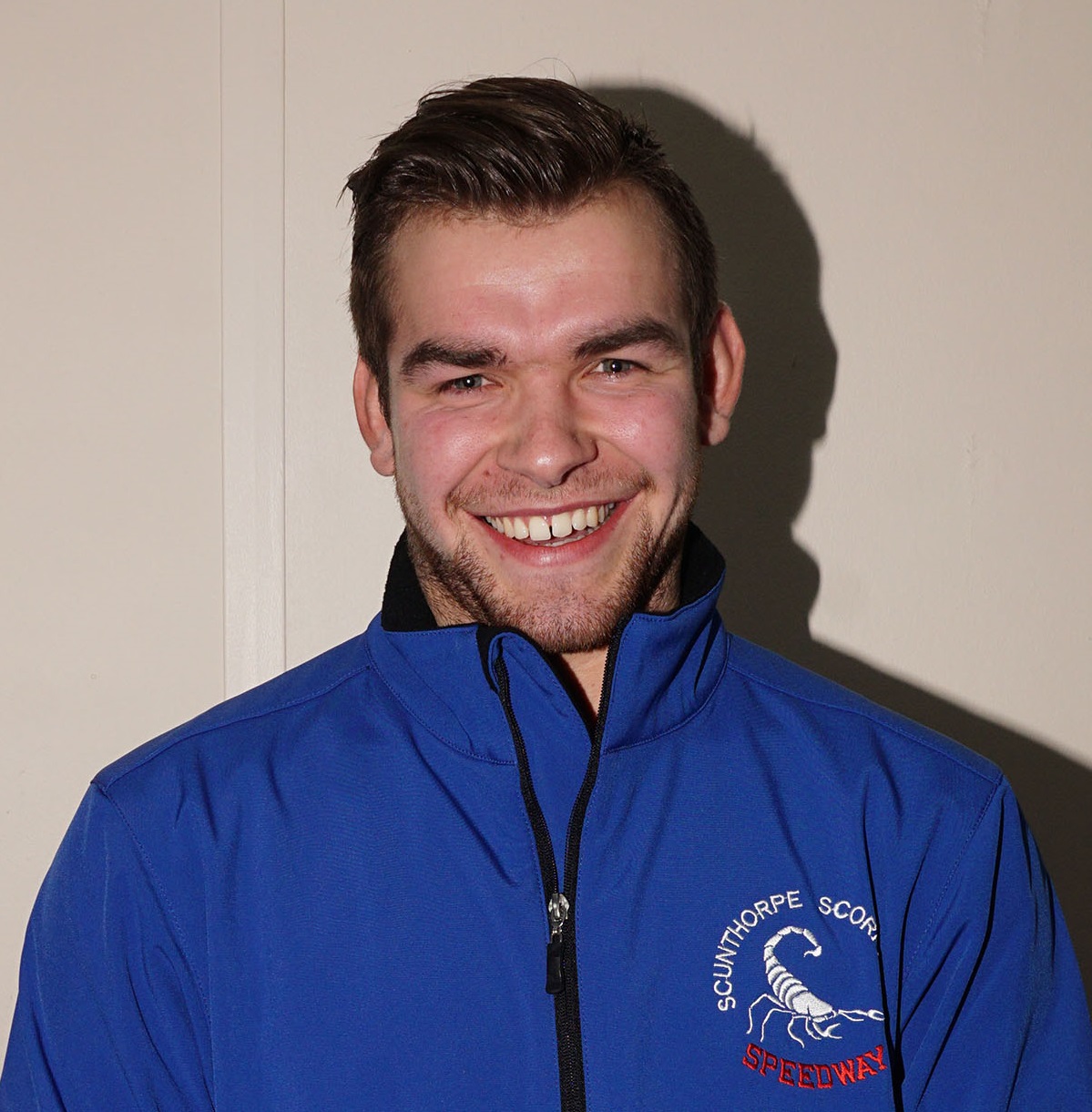 SCUNTHORPE SCORPIONS have completed their 2018 team building with the signing of British star-of-the-future Danny Phillips as their No 7, and promoter Rob Godfrey has declared: "You always need a bit of luck, but we've got a team strong enough to win the 2018 SGB Championship!".
The signing was announced during a highly successful 'Evening With The 2018 Scorpions' event at the Eddie Wright Raceway last night (Friday), with six out of the Magnificent Seven meeting with supporters in the clubhouse. American star Gino Manzares jets into the country next week.
21-year-old Phillips, who joins on loan from Newcastle, started his professional speedway career with the Scunthorpe Saints National League team in 2012. His signing gives Scorpions a distinctly homegrown feel. No fewer than FOUR of this year's Scunthorpe team started their career at the Eddie Wright Raceway – the other three are Josh Auty, Steve Worrall and Stefan Nielsen.
Danny's 2017 season was curtailed by a broken back and broken femur sustained at Mildenhall in May.
His form prior to his injury was very good. For his SGB Championship club Newcastle, he had scored 14 points plus 5 bonus points, from 16 rides in 4 meetings, for an average of 3.50 without bonus points (and 4.75 with bonus points). However, because he hadn't completed enough meetings, he has kept a 2.00 Green Sheet average for the start of this season.
Godfrey says: "We looked at all the options for a two-point rider to complete the side, and Danny was the best option – he has the experience of riding in this league.
"Danny is only on a two-point average because the lad was unfortunate to get injured last season, before he could do enough meetings to get a new average.
"Of course, he is no stranger to Scunthorpe Speedway, having started his career here in 2012 – he's already got plenty of friends at the Eddie Wright Raceway and that will help ease him back into the saddle. Our skipper Steve Worrall has ridden alongside Danny at Newcastle, so there's that link as well.
"We've signed a very strong top six, and the pressure will be on them to score the points to win us meetings. But Danny is certainly capable of scoring points as well.
"He is the final piece in what we very much hope will be a championship-winning jigsaw", Godfrey concludes.
Scunthorpe Scorpions 2018 (with starting averages):
Steve Worrall (9.13)
Jason Garrity (7.32)
Josh Auty (6.90)
Jake Allen (6.08)
Stefan Nielsen (5.53)
Gino Manzares (5.43)
Danny Phillips (2.00)
Related Posts By Category