Scorpions look for double over Redcar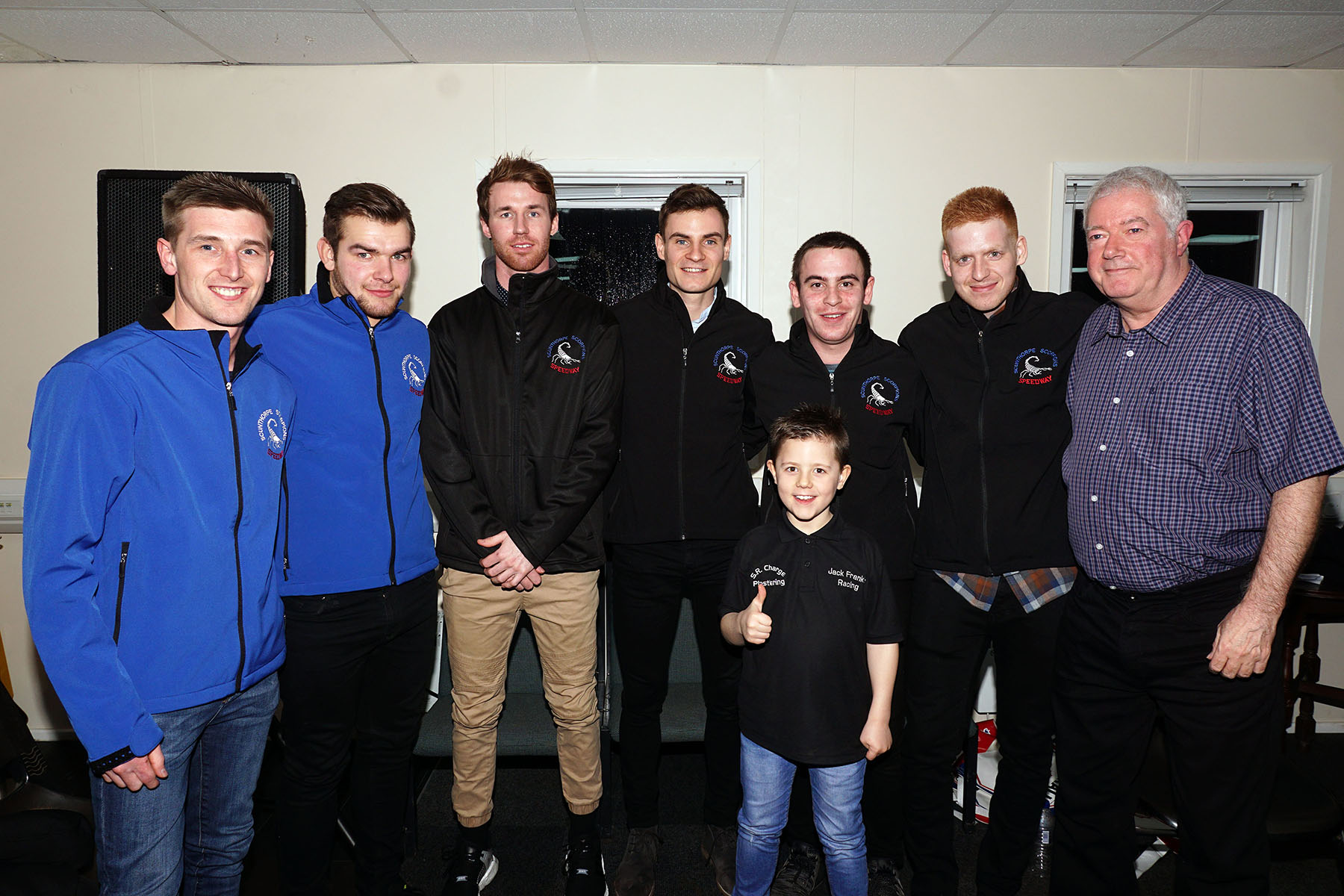 HENDERSON INSURANCE Scunthorpe Scorpions are looking to complete the double over Redcar Bears when the two sides meet in Championship Shield action at Media Prima Arena tonight (Thursday, 7.30pm).
Scunthorpe started their season with an excellent 58-32 home victory over Redcar at the Eddie Wright Raceway last Friday. But that victory was at a cost, with Steve Worrall suffering a broken leg, after being sent sprawling by Redcar's Jonas B Andersen in Heat 10.
Former Scorpion Lewis Kerr comes in as the guest for Worrall at Redcar tonight. Kerr is a track specialist, having top scored with 14+1 and 13 in his two appearances for Scorpions at Redcar last season.
Meanwhile, Jason Garrity, who scored a full maximum for Scorpions last week, will take over the captaincy in Worrall's absence.
Expected teams for tonight:
Redcar Bears: 1. Ben Barker, 2. Jordan Stewart, 3. Jonas B. Andersen, 4. Mikkel B. Andersen, 5. Matej Kus, 6. Tobias Busch, 7. Theo Pijper.
Henderson Insurance Scunthorpe Scorpions: 1. Lewis Kerr (guest), 2. Stefan Nielsen, 3. Josh Auty, 4. Jake Allen, 5. Jason Garrity (captain), 6. Danny Phillips, 7. Gino Manzares.
* SCORPIONS are also in action on Friday, when they entertain Newcastle Diamonds at the Eddie Wright Raceway. The meeting starts at 7.30pm.
Related Posts By Category