Scorpions v Diamonds rained off
Apr 13th, 2018
1334 Views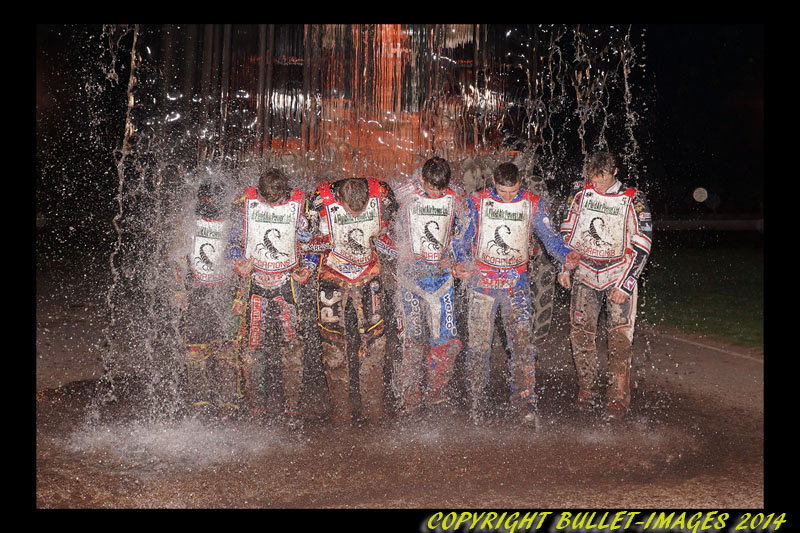 PLEASE NOTE that the Championship Shield match between Henderson Insurance Scunthorpe Scorpions and Newcastle Diamonds at the Eddie Wright Raceway tonight (Friday) has been called off, due to a waterlogged track.
Scunthorpe promoter Rob Godfrey explains: "We've done everything we can to try to get the meeting on, but the track simply isn't drying out. In the past, we've managed to shift much more water off the track, but we've been presented with a unique set of weather conditions today.
"The ambient temperature is simply not high enough, while there is also a lack of wind, which is very unusual for here.
"We're also concerned about visibility tonight, as mist is still hanging about.
"It's funny, but at 2pm, I was convinced we could get it on, and I also apologise to the couple of supporters who rang at that point, because I told them it was almost certainly on.
"But, within minutes, the cloud had thickened and it got darker again and the mist rolled back in, and I realised we had to admit defeat."
The meeting was called off at approximately 2.30pm.
Related Posts By Category