Scorpions chasing away win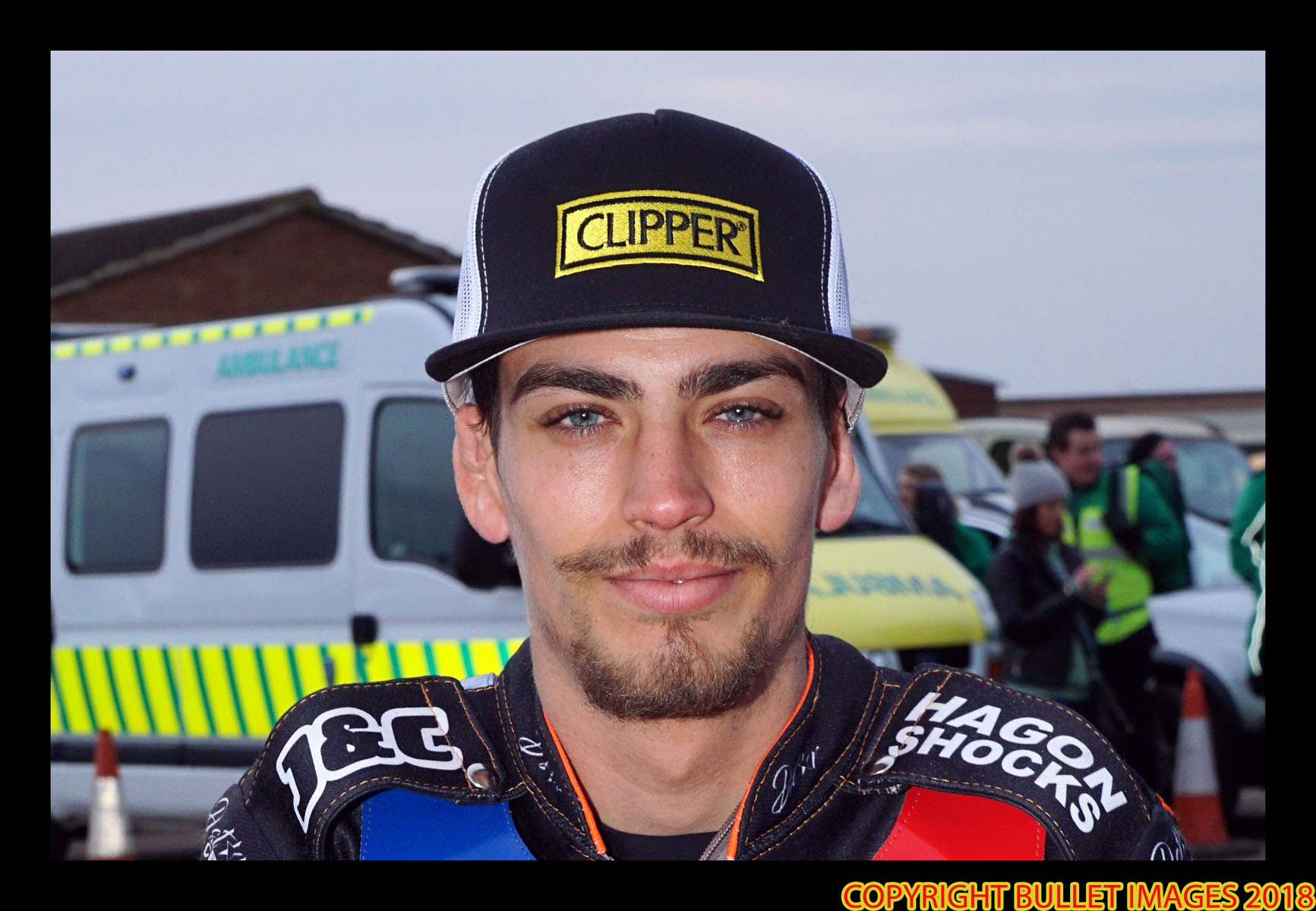 HENDERSON INSURANCE Scunthorpe Scorpions will be seeking an invaluable away victory at Newcastle tonight (Sunday, 6.30pm) in their quest to top their Championship Shield group and reach the knock-out stages of the competition.
With the weather playing havoc with their fixtures, Scunthorpe have only competed in one meeting so far this season – a 58-32 home victory over Redcar, in which skipper Steve Worrall suffered a broken leg.
Former Scorpion Lewis Kerr will guest for Worrall this evening – he top-scored twice for Scunthorpe around his former home track at Brough Park in 2017.
Scunthorpe promoter Rob Godfrey says: "We need to win at least one away meeting if we are to top our Championship Shield group, and we'll go into the meeting at Newcastle with a positive attitude.
"It's a real shame that we don't have Steve Worrall – he's got bags of experience of riding at Newcastle over the last few years. We've brought in Lewis Kerr, since he's another former Newcastle rider and he twice did a great job for us at Brough Park in 2017."
Expected teams for tonight:
Newcastle Diamonds: 1. Ludvig Lindgren, 2. Tero Aarnio, 3. Lewis Rose, 4. Matthew Wethers, 5. Stuart Robson, 6. Carl Wilkinson, 7. Ashley Morris.
Henderson Insurance Scunthorpe Scorpions: 1. Lewis Kerr (guest), 2. Stefan Nielsen, 3. Josh Auty, 4. Jake Allen, 5. Jason Garrity (captain), 6. Danny Phillips, 7. Gino Manzares (pictured).
Related Posts By Category