Tonight's meeting off
May 25th, 2018
1965 Views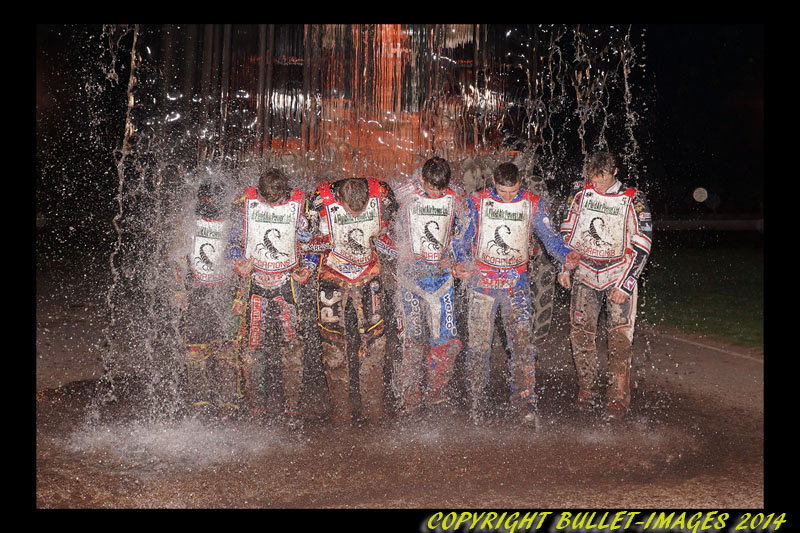 PLEASE note that tonight's (Friday) meeting between the Henderson Insurance Scunthorpe Scorpions and the Lakeside Hammers at the Eddie Wright Raceway has been postponed due to a waterlogged track.
Scunthorpe promoter Rob Godfrey reveals: "I looked at the forecast before I went to bed last night and didn't think we had a chance of staging a speedway meeting.
"But when I awoke this morning and looked out, we hadn't had what I was expecting, plus the forecast had changed.
"But I sent someone up the track and it was already flooded. And then the heavens opened at around 11.15am, plus now the forecast says it's going to rain until 3pm again. After that it's overcast, and there will be no sun to dry things out.
"I spoke to Stevie Worrall, who told me it had been hammering down in Cleethorpes all morning, so it was only a matter of time before it hit us.
"We really wanted to get tonight on, because it was our Children's Evening and we were looking forward to that. I apologise to any parents whose kids were really looking forward to it.
"But, at the same time, I hope everyone appreciates the early call-off. Once we realised we had no chance to get the meeting on, we didn't want to waste everyone's time."
Related Posts By Category