Garrity in, Manzares out for Scorpions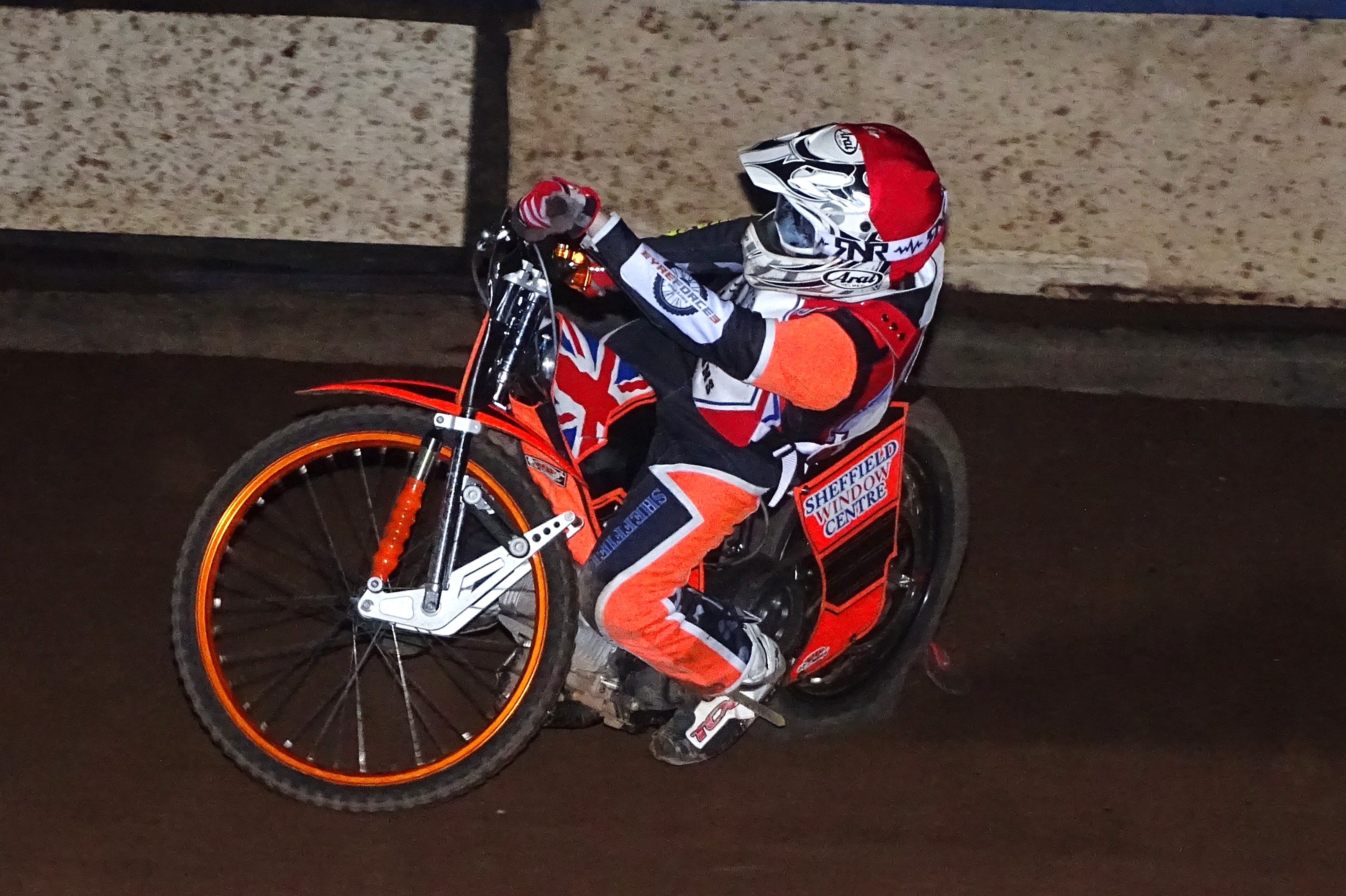 JASON GARRITY will return to action for the Henderson Insurance Scunthorpe Scorpions, as the club entertain the Newcastle Diamonds in league action at Scunthorpe's Eddie Wright Raceway in Normanby Road tonight (Friday, 7.30pm).

Garrity, stand-in skipper for Scorpions during Steve Worrall's enforced absence, has been troubled since injuring his arm at Belle Vue on May 21, and was forced to pull out at Glasgow last Friday, after aggravating the injury in a further fall.
He has revealed on his Facebook page: "So happy. Arm [is] back to best. Ready for rest season now. Yeah, back to full strength. Amazing."
However, Amercian star Gino Manzares is ruled out tonight.
The good news is that Manzares has avoided a fracture to his shoulder, after his alarming crash in Germany in the Speedway Of Nations last Saturday.
But he does have a tear and soft tissue damage to the shoulder, and is therefore expected to be out of action for, at least, a couple of weeks.
Patched-up Scorpions saw their five-match winning sequence ended with a 36-54 defeat at Glasgow, but are looking to return to winning ways tonight.
Kyle Howarth comes in to replace Steve Worrall, rider replacement operates for broken leg victim Stefan Nielsen, and Todd Kurtz guests for Manzares at No 7.
Scunthorpe promoter Rob Godfrey says: "Newcastle have already given us a tough meeting at the Eddie Wright Raceway once this season and are capable of doing so again. We certainly need to be on our guard, especially since they have picked up Matej Kus as a new signing during the week.
"It's tough when you're without three of your own riders, but I think we're chosen our replacements wisely, and they, along with our own lads, are fully capable of taking the victory tonight.
"It's going to be a hard-fought meeting, no doubt containing some thrilling action, and I urge our supporters to come along and give the lads their support, as we need to come out of the evening with three precious league points."
Admission prices for tonight:
Adult: £16.00
Student/OAP: £14.00
Child (10 – 17): £5.00
Child (0 – 9) Free (accompanied by paying adult)
Family Ticket £37 (2 adults, 2 Children 10-17)
Match Programme: £1.00
Expected teams for tonight:
Henderson Insurance Scunthorpe Scorpions: 1. Kyle Howarth (guest), 2. Rider replacement for Stefan Nielsen, 3. Josh Auty, 4. Jake Allen, 5. Jason Garrity (captain), 6. Danny Phillips, 7. Todd Kurtz (guest).
Newcastle Diamonds: 1. Ludvig Lindgren, 2. Stuart Robson, 3. Matej Kus, 4. Ashley Morris, 5. Tero Aarnio, 6. Carl Wilkinson, 7. Matthew Wethers.
Related Posts By Category