Scorpions chase away points at Redcar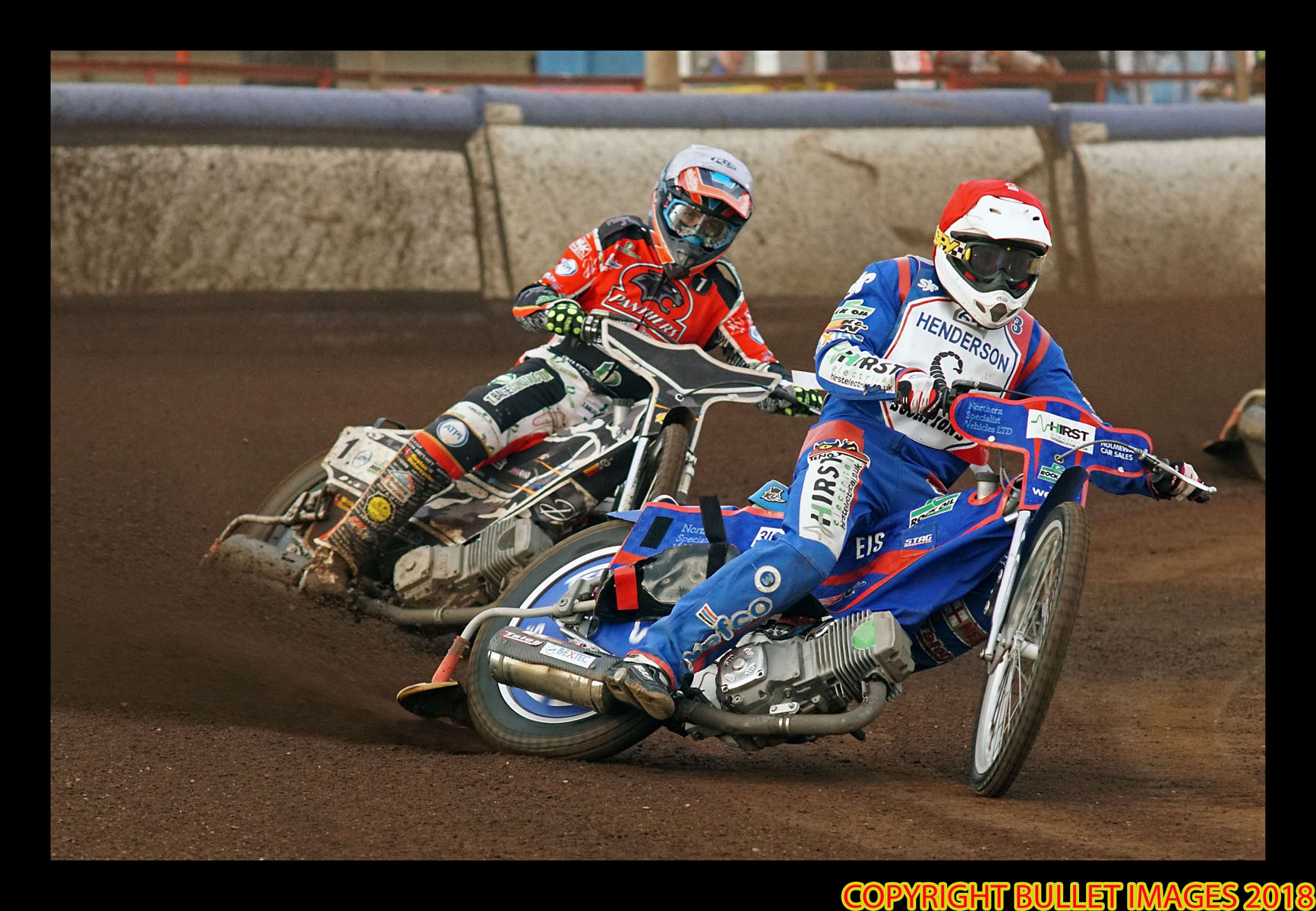 INJURY-HIT Henderson Insurance Scunthorpe Scorpions travel to Redcar Bears in a Championship league fixture tomorrow evening (Thursday, 7.30pm), with promoter Rob Godfrey insisting that his side can still win the meeting, despite currently being down to only three of his own riders.
Both Steve Worrall and Stefan Nielsen are recovering from broken legs, while Jason Garrity has also been ruled out of action for a couple of weeks with a hand injury, and Danny Phillips is out for 9 days, after suffering concussion in his fall at the Eddie Wright Raceway last Friday.
Godfrey revealed: "After Jason's frightening crash at Sheffield last Thursday, our initial concern was his leg – but the most significant injury is actually to one to his finger. The accident has taken the top off his finger, and he needs a couple of weeks to get over that.
"I think we may now see Steve, Stefan and Jason all return to action on the same day – on Sunday, July 22, the day after the British Grand Prix at Cardiff, when Scorpions entertain Glasgow Tigers at the Eddie Wright Raceway.
"Meanwhile, Danny is OK, but there's a mandatory period out after suffering a concussion."
Scorpions have booked the trio of Richard Lawson, Aaron Summers and David Wallinger as guests at Redcar, while rider replacement will operate for Nielsen.
There is also a change in the riding order for Scorpions, with Josh Auty (pictured) moving from No 3 to No 5.
Godfrey said: "Our ambitions for this season have not changed. We still want to get into the top four and get into those play-offs.
"I believe we've booked the guests who can help us get the job done on Thursday evening. We will be aiming to win, while a point is the very minimum we want from the meeting."
Expected teams for Thursday:
Redcar Bears: 1. Ben Barker, 2. Jonas B. Andersen, 3. Dimitri Berge, 4. Tobias Busch, 5. Thomas Jorgensen, 6. Mikkel B. Andersen, 7. Jordan Stewart.
Henderson Insurance Scunthorpe Scorpions: 1. Richard Lawson (guest), 2. Aaron Summers (guest), 3. Rider replacement for Stefan Nielsen, 4. Jake Allen, 5. Josh Auty, 6. David Wallinger (guest), 7. Gino Manzares.
* HENDERSON INSURANCE Scunthorpe Scorpions were eliminated at the semi-final stages of the Championship Fours at Redcar on Sunday, with Josh Auty top scoring for Scorpions with 4 points. Peterborough were the eventual winners of the meeting.
* SCORPIONS are next due in action at the Eddie Wright Raceway this Sunday (July 8, start time 6.30pm) against Edinburgh Monarchs. Full team news will be announced in due course, but one snippet that we can reveal is that Rory Schlein has again been booked as the guest at No 1. Schlein scored a superb paid maximum in last Friday's 56-34 cup victory over Sheffield.
Related Posts By Category