Brilliant Auty inspires Scorpions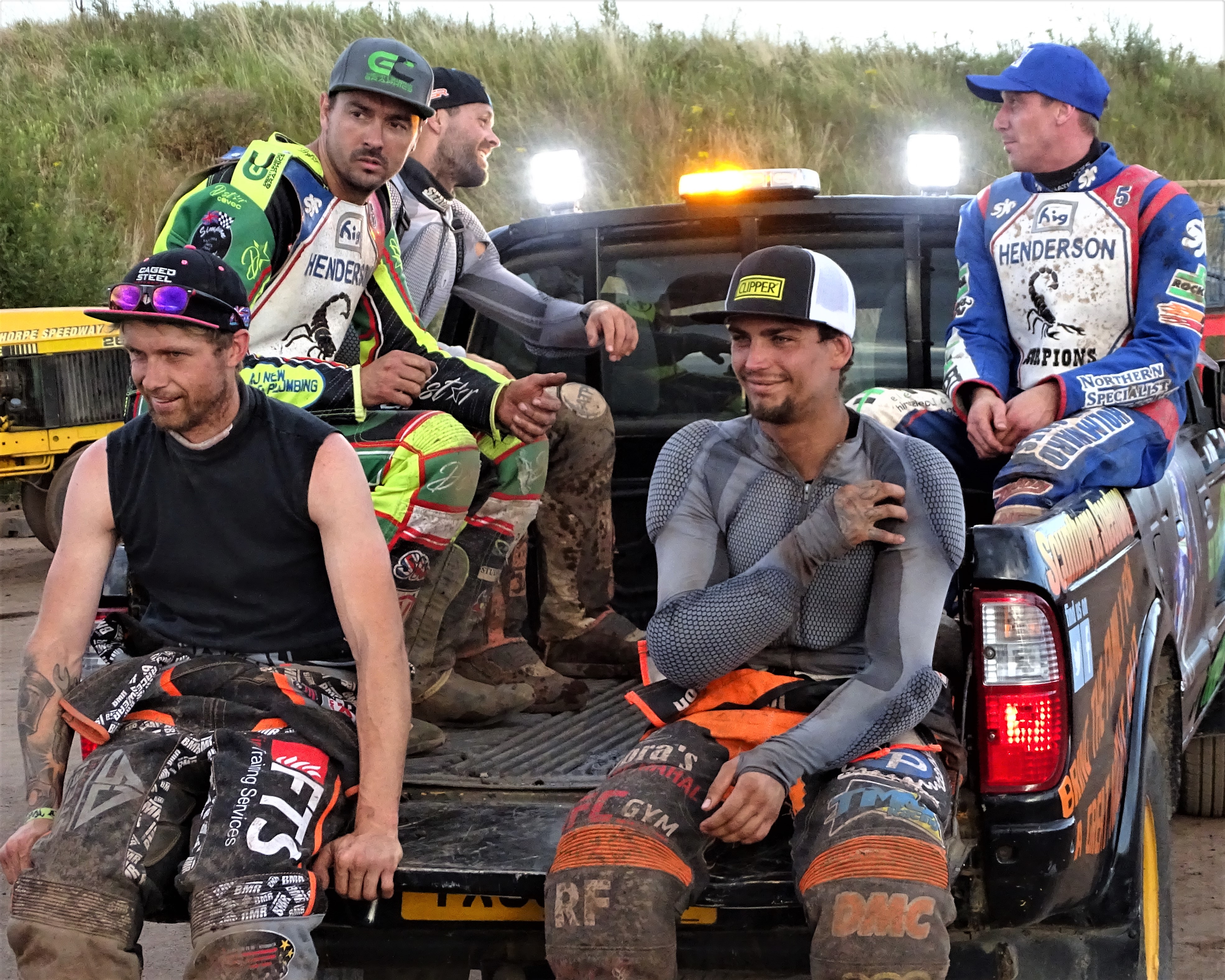 SCUNTHORPE SCORPIONS 53 EDINBURGH MONARCHS 37 (CHAMPIONSHIP)
A SUPERB SIX-RIDE PAID MAXIMUM from stand-in skipper Josh Auty inspired injury-hit Henderson Insurance Scunthorpe Scorpions to a comfortable 53-37 victory over Edinburgh Monarchs at the Eddie Wright Raceway yesterday evening (Sunday), as they got their play-off aspirations back on the road.
Monarchs have been troublesome visitors at Scunthorpe down the years, but last night they were swept away and never looked like taking a league point, despite an impressive performance from youngster Josh Pickering.
Auty, who has looked back at his very best this season, was supreme against Monarchs when in front or when chasing. In the concluding Heat 15, he had to do it the hard way, picking off both Monarchs, including Ricky Wells on the final circuit.
Auty was backed by an excellent showing from guests Rory Schlein (12+1), who only lost out on a successive second maximum at the EWR in Heat 15, and Aaron Summers (10+1), while Jake Allen contributed 9, and Gino Manzares battled to 6+2.
Speaking post-meeting, Scorpions' team manager Dave Peet said: "It always seems a bit of a banana skin fixture when Edinburgh come here, because they always seem to pull something out of the bag, so it was a good team performance from us – we always looked like winning the meeting.
"We put Josh Auty at No 3 at the start of the season, and he's grown and grown. With Jason Garrity out injured, we needed to have the firepower at No 5 and Josh fitted the bill and he was absolutely superb today.
"Rory Schlein and Aaron Summers were again excellent guests for us – my thanks to them.
"Also, a big shot out to David Wallinger, because he may not have scored any points, but he was certainly on the pace and wasn't far away.
"It was a nice night for us – it was an enjoyable meeting."
SCUNTHORPE 53: Josh Auty 16+2, Rory Schlein 12+1, Aaron Summers 10+1, Jake Allen 9, Gino Manzares 6+2, David Wallinger 0, Stefan Nielsen r/r.
EDINBURGH 37: Josh Pickering 8+1, Ricky Wells 8, Joel Andersson 6+1, Erik Riss 5+1, Victor Palovaara 5, Mark Riss 3+1, Max Ruml 2+1.
* SCORPIONS are next in action at Peterborough on Friday.
Related Posts By Category