Stricken Scorpions crash at Armadale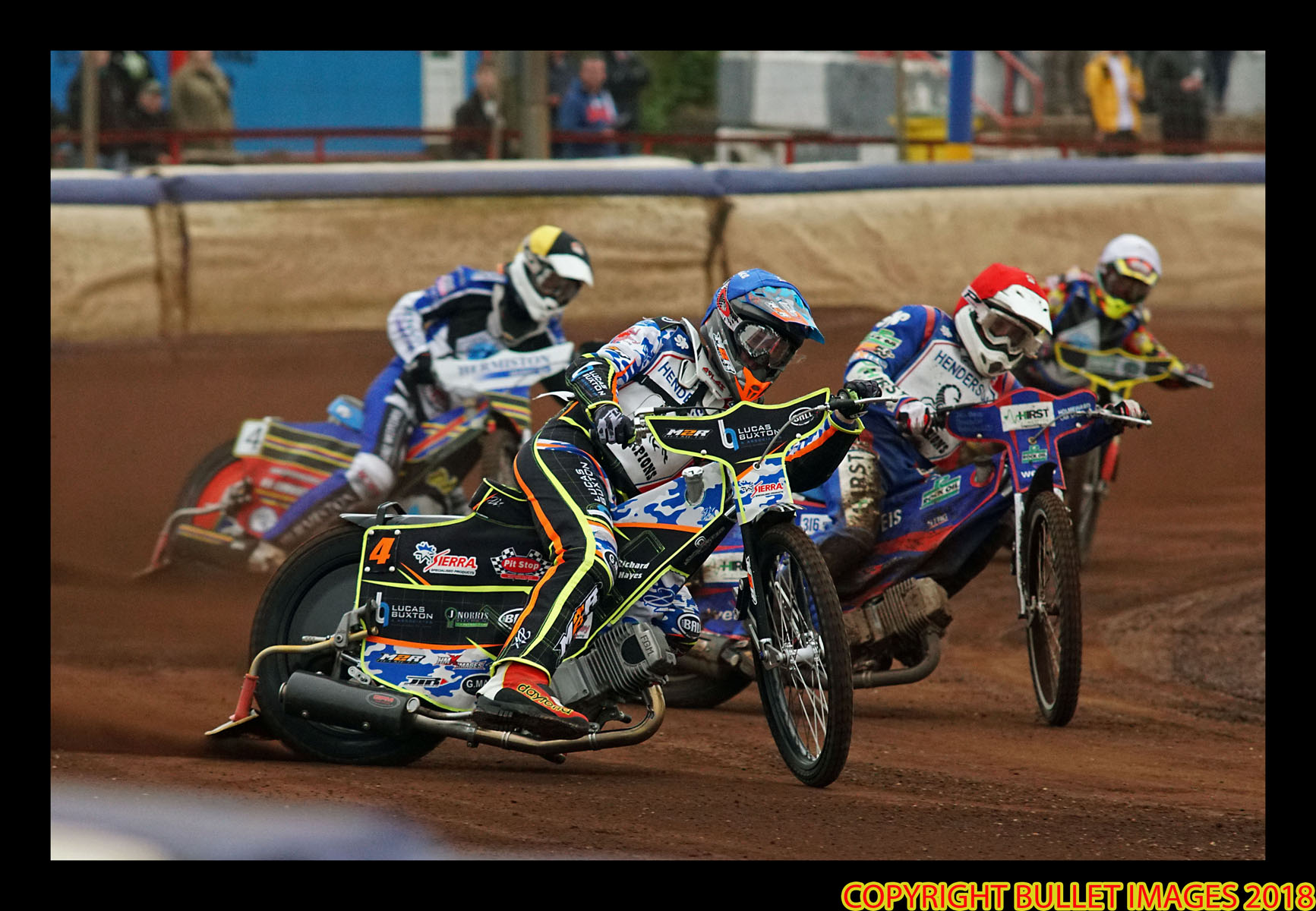 EDINBURGH MONARCHS 65 SCUNTHORPE SCORPIONS 25 (CHAMPIONSHIP)
HENDERSON INSURANCE Scunthorpe Scorpions crashed to a heavy 25-65 defeat at Edinburgh's Armadale Stadium last night (Friday), on a day that their problems started before the meeting had even begun.
Scorpions' chances of a following up an outstanding 53-37 victory at Sheffield on Thursday night were dealt a massive blow, when Jason Garrity was involved in a road accident en route to Armadale and was unavailable to ride due to damage to his van. He was replaced, at short notice, by local junior rider Lewis Millar.
And then American Gino Manzares withdrew from a meeting after a fall in Heat 4 – he will be fine for the visit to Workington on Sunday.
Reduced to just four of their own riders, it left Scorpions with an impossible task, as Monarchs piled up the points, with three of their riders unbeaten by a Scunthorpe rider, while Jake Allen was top scorer for Scorpions with 12 points.
Scorpions' team manager Dave Peet said: "It was simply a night to forget. As soon as we learnt that Jason Garrity could not make it, we know we were up against it.
"The Edinburgh track was very grippy and quite difficult to ride, but Jake Allen attacked it, and carried on from his performance at Sheffield.
"Josh Auty was also attacking the track, while fair play to Danny Phillips. It didn't quite come together for him, but he kept on plugging away and took seven rides.
"Thanks to Lewis Millar for standing in for us at the last minute – he remained super keen to take each ride, even though he was finding it difficult."
EDINBURGH 65: Richie Worrall 14+1, Erik Riss 12, Josh Pickering 11+2, Ricky Wells 10+2, Joel Andersson 8+1, Victor Palovaara 6+1, Max Clegg 4+1.
SCUNTHORPE 25: Jake Allen 12, Josh Auty 7, Danny Phillips 3, Steve Worrall 2+1, Lewis Millar 1, Gino Manzares 0, Stefan Nielsen r/r.
* HENDERSON INSURANCE Scunthorpe Scorpions complete their weekend with a visit to Workington on Sunday evening.  Scorpions will again use rider replacement for Stefan Nielsen.
Related Posts By Category