Auty injury concern for Scorpions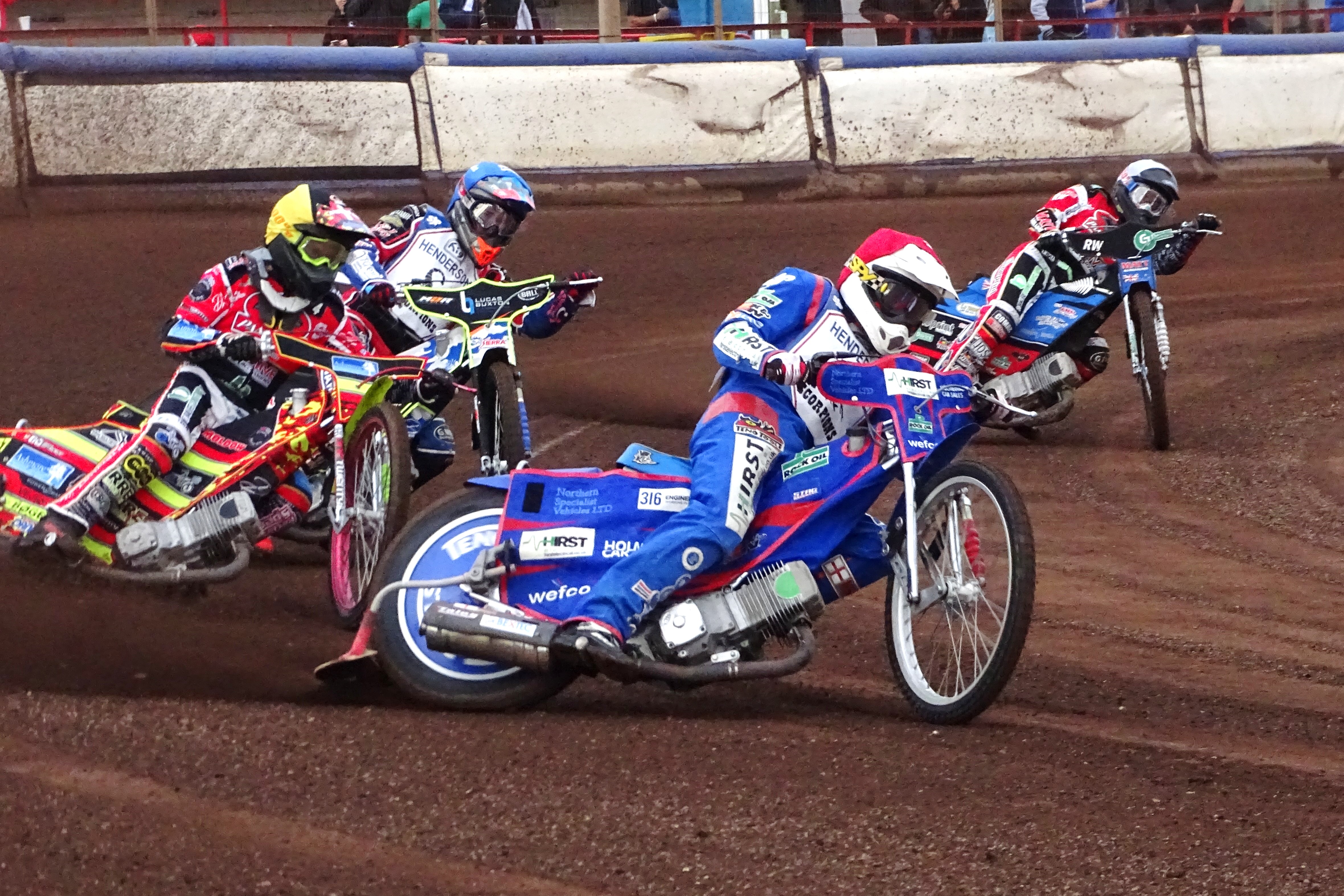 WORKINGTON COMETS 52 SCUNTHORPE SCORPIONS 38 (CHAMPIONSHIP)
HENDERSON INSURANCE Scunthorpe Scorpions' awful luck with injuries continued when Josh Auty crashed out of a 38-52 league defeat at Workington last night (Sunday).
Auty came down during a ding-dong battle with Mason Campton in Heat 9, picking up an ankle injury – it is not yet known whether the ankle is broken or not.
Team manager Dave Peet said: "It was a close battle between Josh and Mason Campton, and in the end, Josh ran out of room and had to bail out. The decision could have gone either way, but it was just a racing incident.
"At first, we thought Josh's ankle was definitely broken. We now think maybe it isn't broken, and Josh has tendon damage. He's gone to hospital for a check-up. We should know more later in the week."
Any chances of Scorpions picking up a point from the meeting disappeared with Auty's withdrawal from the meeting, despite Jason Garrity (11+1), Jake Allen (11) and Steve Worrall (10+2) all scoring double figures.
For No 1 Worrall, it was his first double-figure score for Scorpions since his return from a broken leg that ruled him out for three months.
Peet added: "Jason, Jake and Steve all put a decent shift in.
"We didn't have the firepower from reserve to back up the top four, so we weren't going to win the meeting, but we could have got a point, but for Josh's accident."
Scorpions now have a break of 12 days, before entertaining Berwick at the Eddie Wright Raceway on Friday, August 17th (7.30pm), with Stefan Nielsen set to return from a broken leg for that meeting.
WORKINGTON 52: Dan Bewley 14, Rene Bach 11, Rasmus Jensen 9, Nicolai Klindt 6+2, Mason Campton 5+2, Ty Proctor 5, Kyle Bickley 2+1.
SCUNTHORPE 38: Jason Garrity 11+1, Jake Allen 11, Steve Worrall 10+2, Danny Phillips 3, Josh Auty 2, Gino Manzares 1, Stefan Nielsen r/r.
* STEVE WORRALL scored three points for Great Britain at Saturday, in a test match against Australia at Glasgow. The Australians took an empathic 57-33 victory.
Related Posts By Category