Coming on Friday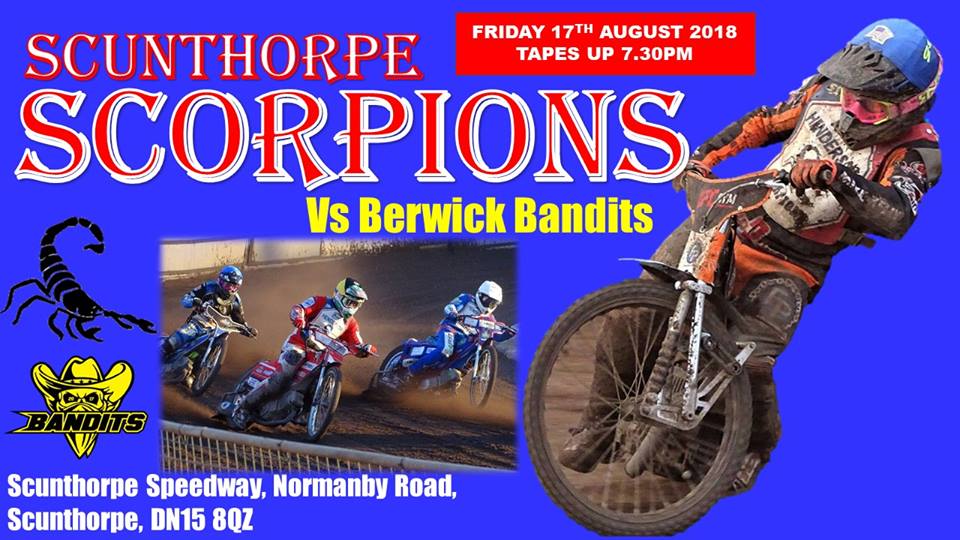 AFTER a couple of blank weeks, plus a rain-off, Henderson Insurance Scunthorpe Scorpions return to action at the Eddie Wright Raceway on Friday evening (August 17th, 7.30pm), entertaining the Berwick Bandits in a vital Championship fixture.
We're sure it's going to be an enthralling evening and we are hoping to be back to full-strength.
Don't miss it, and don't forget we are in action on each of the next three Fridays.
Related Posts By Category