Scunthorpe v Peterborough on October 5th
Sep 29th, 2018
1308 Views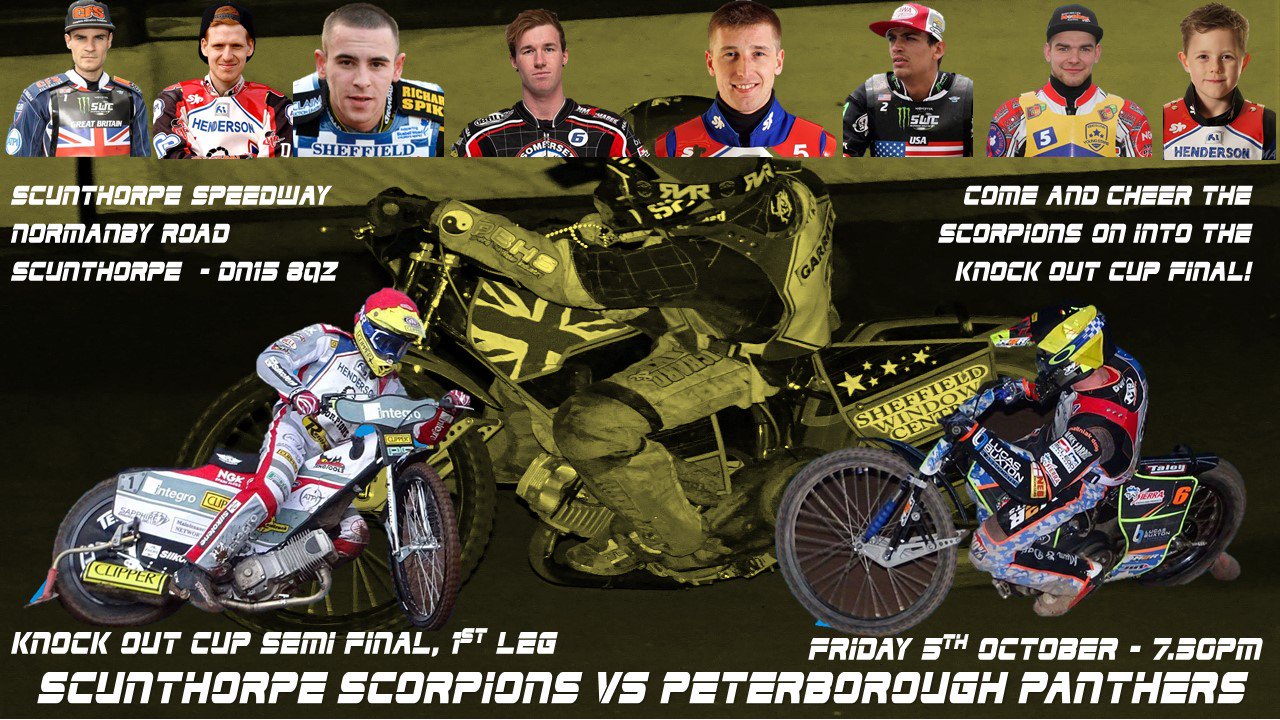 NEW DATE AT THE EDDIE WRIGHT RACEWAY:
Henderson Insurance Scunthorpe Scorpions v Peterborough Panthers
Knockout Cup semi-final, first leg
Friday, October 5th at 7.30pm.
THE BIG ONE – DON'T MISS IT!!
* The date has now also been arranged for the second leg at Peterborough's East Of England Showground. It is Saturday, October 13th at 7pm.
Related Posts By Category