Scunthorpe boss wants MBE for Woffinden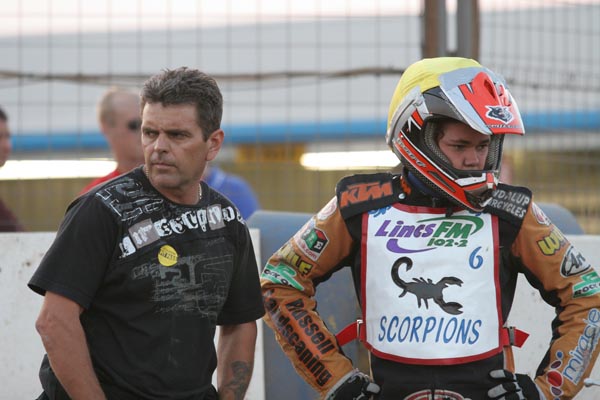 SCUNTHORPE promoter Rob Godfrey is leading calls for Tai Woffinden to be honoured, after becoming the first-ever British rider to win three World Speedway Championships at the weekend.
Woffinden was born in Scunthorpe in 1990, before parents Rob and Sue took him over to Australia for his upbringing. He returned to Britain, and started his professional speedway career with Scunthorpe Scorpions in 2006, winning the Conference League with the club in 2006 and 2007. Since then, his career has gone to strength-to-strength, firstly with Rye House and Wolverhampton and then in Poland and Sweden, winning numerous titles.
His three World titles have come in 2013, 2015 and 2018.
Godfrey, also the vice-chairman of the British Speedway Promoters' Association, said: "I think Tai deserves a honour for his achievements, and the most suitable appears to be the MBE.
"He's not only won the three World Championships, something no other British speedway rider has done, and become a role model for youngsters, but he also raised a great deal of money for Great Ormond Street Hospital.
"Tai was born in Scunthorpe, so it would make a lot of sense if the ball was set in motion from here, to see what can be done. From our understanding, the awarding of an honour is not down to a public show of support, although of course that helps, but rather it needs a carefully considered application and also it can take time.
"Of course, it would reflect well for the whole of British Speedway. But, principally, the honour would be for Tai."
* HENDERSON INSURANCE Scunthorpe Scorpions are back in action in the second leg of their Knockout Cup semi-final at Peterborough on Saturday night (7pm), where they require 32 or more points to progress to the final, after a 59-31 victory in the first leg at the Eddie Wright Raceway last Friday.
PHOTO: Tai, with father Rob, at Scunthorpe in 2006. Tai has achieved so much since then, while Rob – himself a Scunthorpe Speedway legend – sadly died from cancer in 2010 (photo: Steve Dixon).
Related Posts By Category