Gino delight at cup result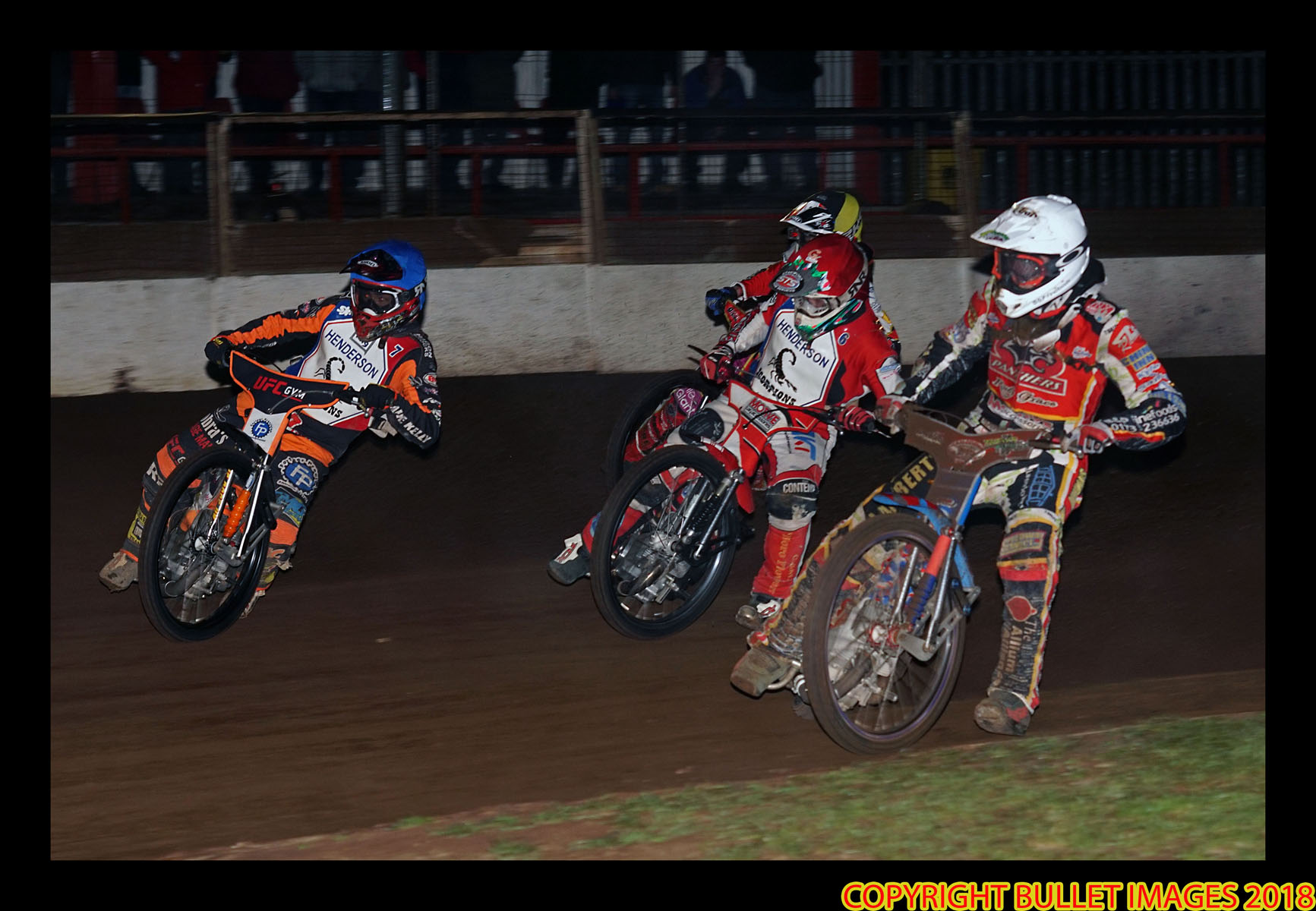 AMERICAN STAR Gino Manzares is looking for a big finish to both his season and that of the Henderson Insurance Scunthorpe Scorpions, as the club seek to confirm their place in the Knockout Cup Final, in the second leg of their semi-final tie at Peterborough on Saturday evening (7pm).
Manzares has endured a tough time, since a trip to Germany to ride for the United States in the Speedway Of Nations in June ended in injury.
In recent weeks he has shown glimpses of a return to form, before a stunning paid 14 from five rides in the mammoth 59-31 victory over Peterborough Panthers at the Eddie Wright Raceway last Friday, which placed Scorpions in pole position in the race for a final spot.
Manzares said: "That was my best performance of the season, no doubt!
"I'm so glad that it's come back together for me. My thanks go to Shane and Mandy Houghton, of Ellie Rose Travel, and also to Rob and Gail Godfrey, for sticking behind me and believing in me.
"I stayed over with Shane and Mandy the weekend before, and they've done so much for me – I can't thank them enough.
"I also had some great help down the pits on Friday, with Lee Dicken and his two sons. It made such a difference to have a proper pit crew."
Manzares also revealed the value of an extensive practice session for the team at the Eddie Wright Raceway on Thursday evening, just 24 hours before Panthers were put to the sword.
He adds: "The track was very similar on both nights, and it showed that practice works.
"Obviously it was damp during the meeting, but the track was much the same. It was very slick, but with plenty of racing lines. It was all part of Rob's game plan and it worked."
In a crazy Heat 12, this particular scribe reckons that Gino went from fourth to second to fourth to second to third to second, in a battle against Theo Pijper and Simon Lambert.
Gino admitted: "I was very nervous before the meeting, because I felt it was a make-or-break meeting for me, because my season hasn't gone to plan, and there weren't going to be many more chances for me to prove what I can do.
"But it also meant I had a lot of energy, and once I settled down, I was having fun racing out there.
"We hit the ground running, and 28 points is a great advantage to take to Peterborough. We've just got to stay consistent there – I had a horrible meeting at Peterborough last time around, but I know I can do much better this time.
"I want a big finish to the season. It's been so disappointing at times this year, but everything happens for a reason. If I can stay in double figures over the next few meetings, and we can pull it off in the cup, that would be fantastic."
PHOTO: Great start for Gino last Friday, as he flies to victory in Heat 2 (photo: Alex Summerfield).
Related Posts By Category