Scorpions peg prices for cup final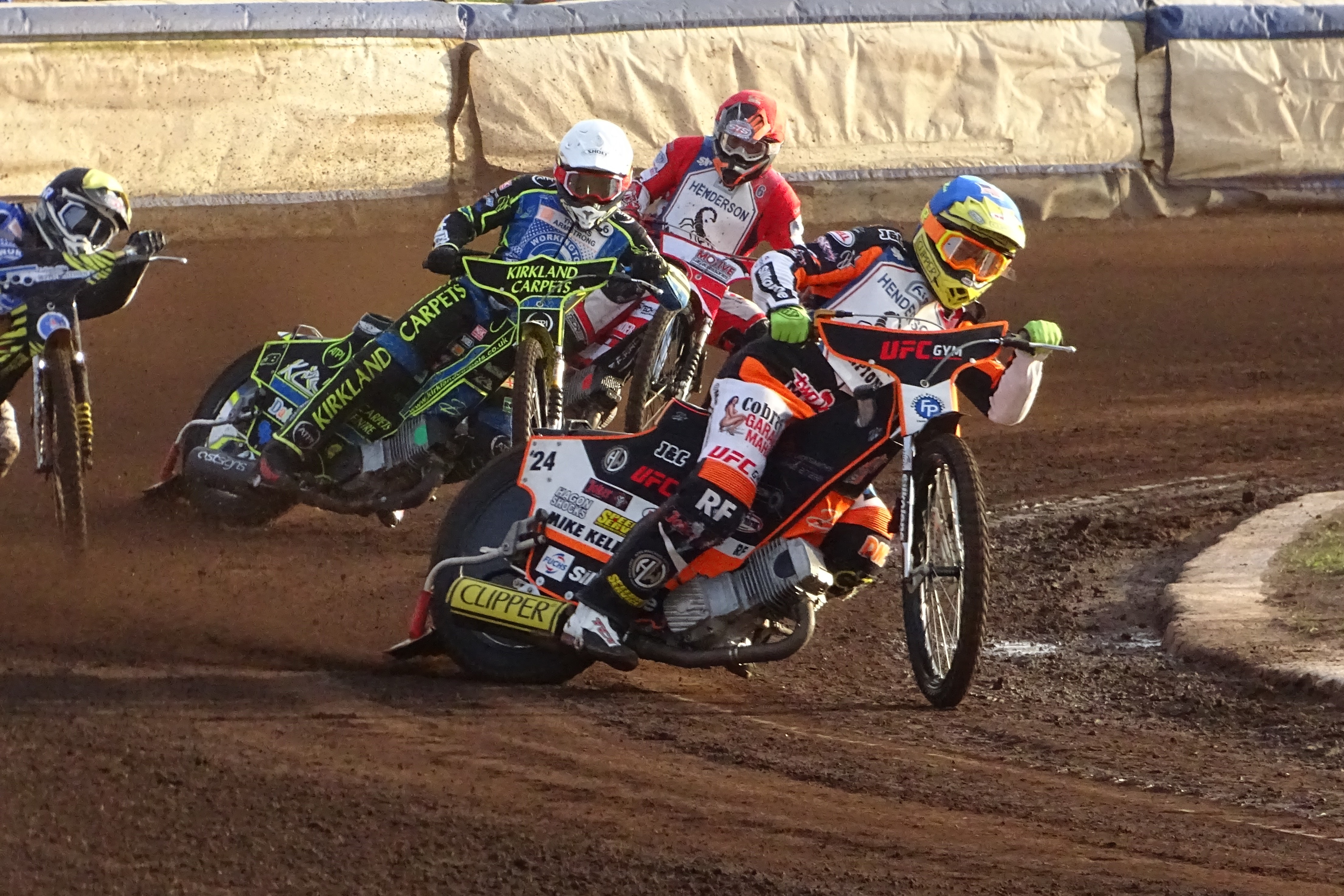 HENDERSON INSURANCE Scunthorpe Scorpions have stuck to their usual admission prices for the first leg of the SGB Championship Knockout Cup final against Workington Comets at the Eddie Wright in Normanby Road on Sunday (October 21st, 5pm).
The temptation is for clubs to hike the price for the final, but not only has promoter Rob Godfrey resisted such a move, but he is also charging the single header price rather than double header price, despite the British 125cc Championship taking place in the second half.
Godfrey explained: "It will be just £16 for our leg of the final on Sunday – our usual admission price. We have got extra entertainment, such as fireworks, a bouncy castle and hook-a-duck, plus a whole extra 11 races in the British 125cc Championship, but it's all part of what I think is a very attractive package.
"I want a bumper crowd at the Eddie Wright Raceway and the way to do that is to keep to our usual price. I can't think of any other sport where you could see a cup final for £16, but that's what people will see in Scunthorpe on Sunday at 5pm.
"We're hoping to get a few new people along, because it's not every day that we stage a cup final – this is the biggest meeting at the Eddie Wright Raceway for six years.
"Our track is located on Normanby Road and easy to find. For those with a sat-nav, the track postcode is DN15 8QZ, while otherwise directions can be found on our website at www.scunthorpe-speedway.com
"It's going to be a great day of some superb and high-octane speedway, with two teams going hammer-and-tongs at each other in a cup final."
Admission prices on Sunday:
Adult: £16.00
Student/OAP: £14.00
Child (10 – 17): £5.00
Child (0 – 9) Free (accompanied by paying adult)
Family Ticket £37 (2 adults, 2 Children 10-17)
Match Programme: £1.00
Expected teams for Sunday:
Henderson Insurance Scunthorpe Scorpions: 1. Ricky Wells (guest), 2. Stefan Nielsen, 3. Jason Garrity, 4. Jake Allen, 5. Steve Worrall (captain), 6. Danny Phillips, 7. Gino Manzares.
Workington Comets: 1. Rene Bach, 2. Rider replacement for Dan Bewley, 3. Nicolai Klindt, 4. Rasmus Jensen, 5. Ty Proctor, 6. Kyle Bickley, 7. Mason Campton.
British 125cc Championship line-up:
Freddie Fox-Baron, Max Perry, Alex Goldsbrough, Ben Trigger, Liam Sharples, Sam McGurk, Vinnie Foord, Kyran Lyden, Max James, Caydin Martin.
Related Posts By Category