No Joshing from Scorpions, as two more named
Nov 19th, 2018
1739 Views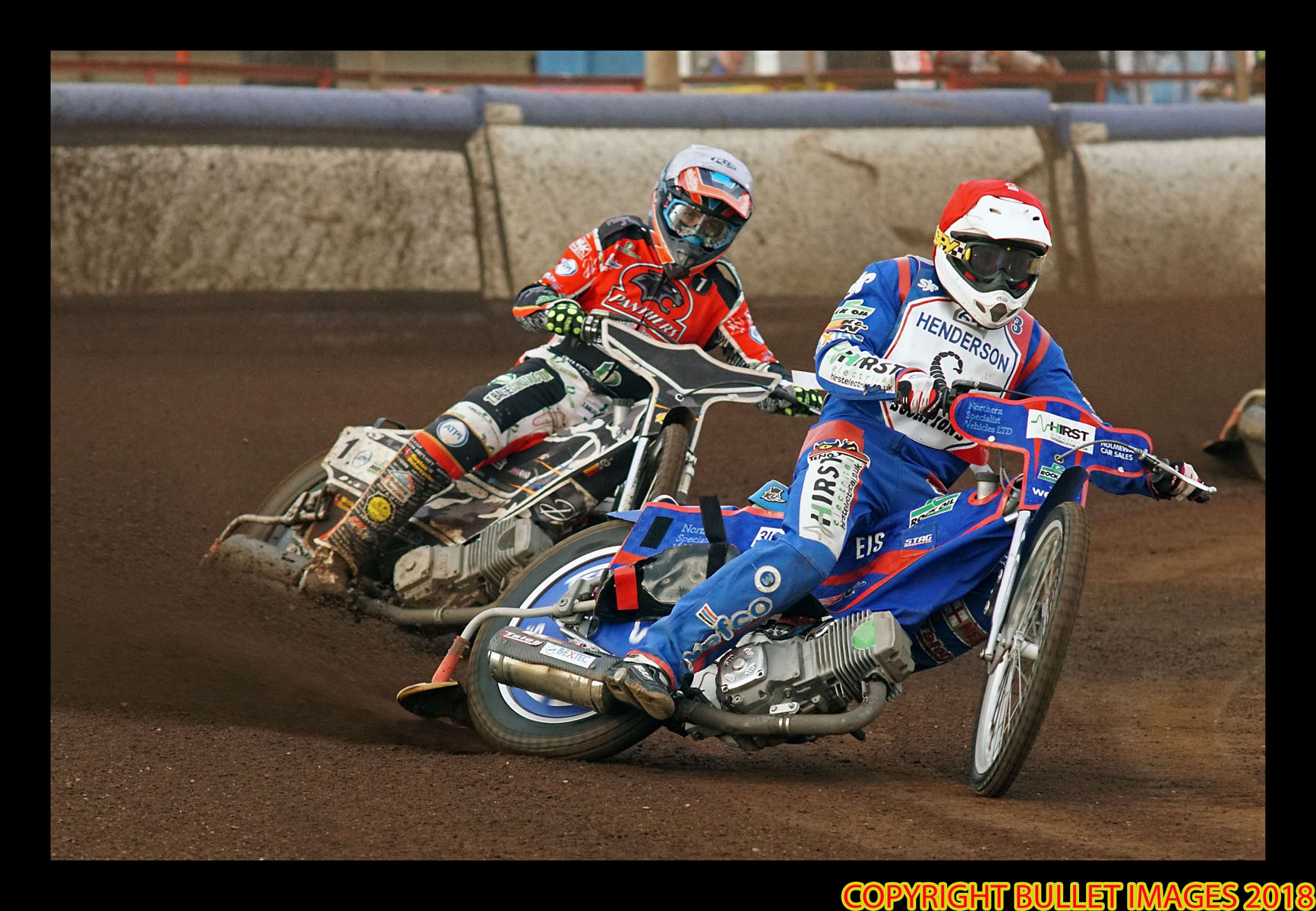 CLUB legend Josh Auty will again race for Scunthorpe Scorpions next season – while promising youngster Josh Bailey returns for his second stint at the club.
The 2019 Scorpions are rapidly taking shape, with the two Joshs joining Australian duo Jake Allen and Jedd List as confirmed starters in what is already emerging as an exciting line-up.
28-year-old Auty will start his eighth successive season and eleventh season in total for Scorpions in the No 1 position, after a run of fantastic performances throughout 2018 – arguably the finest season of his career.
The Yorkshireman is the club's all-time record point scorer on 2948 points, and he is set to smash through the 3000-point barrier in the early stages of the 2019 season.
Auty is the only man to have won three league championships as a Scorpion. As well as being a tall scorer, he is known as Mr Entertainment for his dashes from the back and is massively popular with Scorpions' faithful.
Josh Bailey rode for Scorpions in 2016 and 2017, and while in some ways it was a baptism of fire, he also claimed a number of big scalps and showed plenty of potential.
He will again start in a reserve position for Scorpions in 2019. The 21-year-old had a very impressive season with Mildenhall in the 2018 National League, and he is expected to move forward during 2019.
Scunthorpe promoter Rob Godfrey said: "People may think we're taking alliteration a bit too far, with all four riders named so far beginning with a J, but I'm delighted to be able to confirm that we have Josh and Josh to join Jake and Jedd in our 2019 line-up.
"Josh Auty had a truly outstanding season for us in 2018, and I think he could have an even better one in 2019.
"He is simply superb these days. He's still spectacular to watch, but at the same time, he really uses his head.
"He was an automatic choice for us. Every year when he comes back, I say that Josh is Mr Scunthorpe and Mr Entertainment, and that still holds true. He really wants Scunthorpe Speedway to be successful, and the supporters love him.
"I'm also really glad to have Josh Bailey back with the Scorpions. He had an outstanding year with Mildenhall, and he's ready to have another crack at the Championship.
"Josh did everything we asked of him in 2016, but unfortunately suffered a shoulder injury towards the end of that season that hampered him quite badly in 2017.
"He always wanted to come back to ride for us again, and the fact he already has experience at this level will now benefit him. With the 38-point-limit, a rider like Josh who is young and on the up becomes like gold dust.
"I think we'll reap the benefits of Josh's previous spell at Scunthorpe and I expect him to really kick on in 2019."
* SCORPIONS are due to reveal another two signings, their fifth and sixth signings for 2019, in 24 hours.
Related Posts By Category