Josh and Jason in Ben Fund meeting at Leicester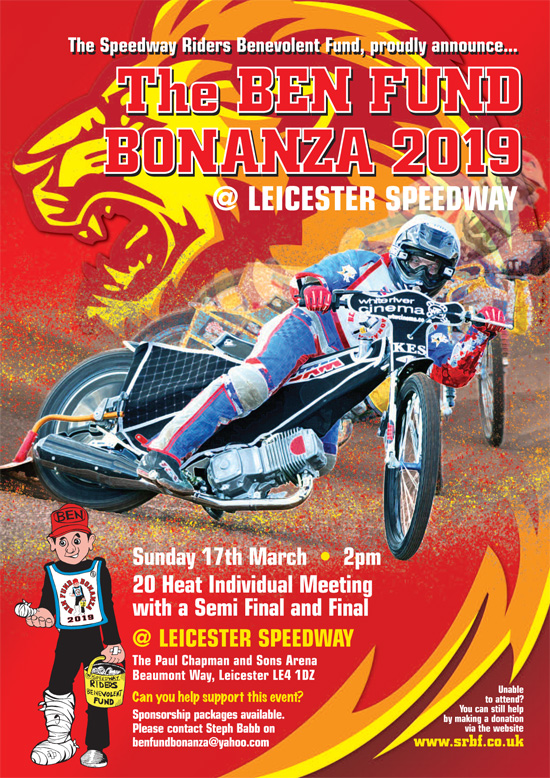 BOTH Josh Auty and Jason Garrity will ride in the 2019 Ben Fund Bonanaza at Leicester Speedway on Sunday, March 17th at 2pm.
It's the traditional season opener and raises money for a very good cause. If you can pop down the A46 to Leicester, both Josh and Jason will very much appreciate your support.
It will be an emotional afternoon, since Ricky Ashworth is planning to do a solo lap of the track on his bike. We're sure many of you saw the recent feature on Ricky on BBC Breakfast.
DON'T MISS IT!
Related Posts By Category